Diwali is a festival of food, fun and lights, no doubt. Most importantly, however, it is the festival of festivities. Diwali signifies the age-old phenomenon that is near and dear to our hearts – the promise that good always emerges victorious over evil.
The story at the center of the Diwali festival tells about Lord Rama, his wife, Sita, and his brother Lakshmana who were in exile when an evil king, Ravana, kidnapped Sita. After undergoing tremendous hardship and eventually rescuing Sita from the nefarious clutches of Ravana, Lord Rama, Sita, and Lakshmana finally return to their kingdom, Ayodhya. Just as Rama represents all that is good and Ravana represents all that is evil, Diwali is celebrated as a symbol of good always triumphing over evil.
When Lord Rama returned to his kingdom during the new moon after spending 14 years in exile, every village he passed on his way to Ayodhya lit oil lamps to welcome him and guide his way back to his kingdom. Today, people in India celebrate Diwali by lighting oil lamps, candles, and strings of lights in the streets and in their houses to metaphorically signify that darkness will always be dispelled by light.
As a little girl, I remember adorning my house with strings of fresh Marigold flowers on the day of Diwali, dressing up in new clothes (often received as a special Diwali gift from my maternal grandmother), and making Rangolis (intricate designs created on the floor using a myriad of colored powders and flowers). The entire neighborhood would be bathed in resplendent iridescence issuing from the strings of lights covering what appeared to be every square inch of every house. All the neighbors would come out of their houses to exchange warm, celebratory hugs with kind wishes of good health and fortune for each other and their families. It seemed as if on Diwali day, everyone made a tacit pact with themselves to embrace the most generous and loving side of themselves and share benign goodness with the world around them.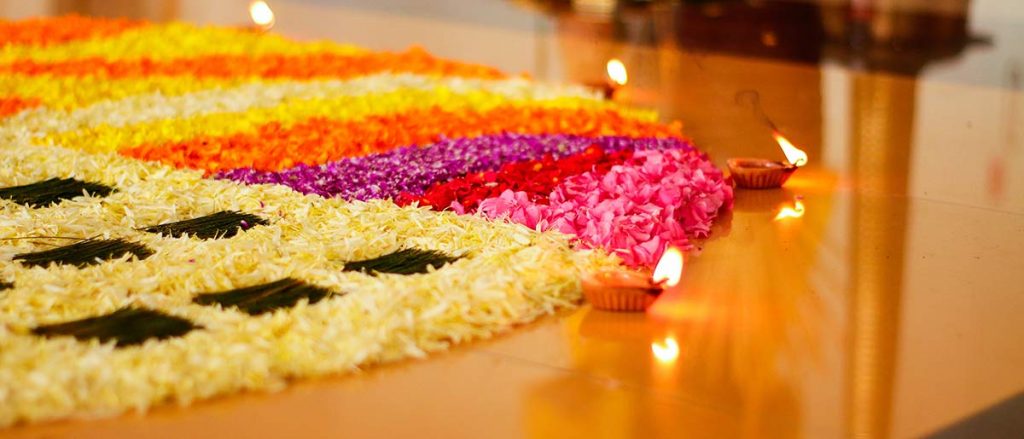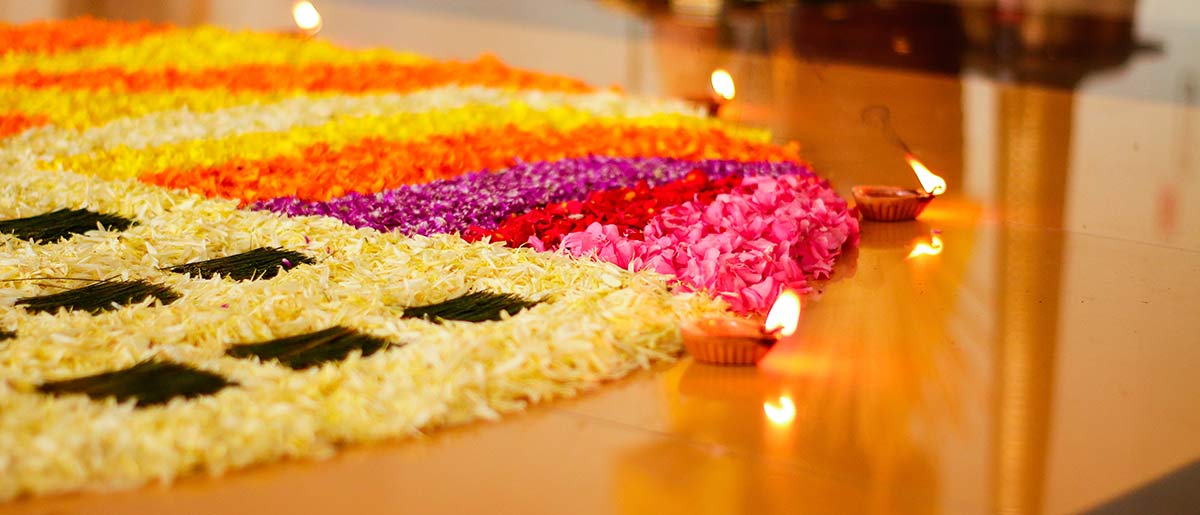 Diwali is often celebrated by exchanging gifts of food and clothing with those with whom we share fond relationships. The gifts are given with blessings and good wishes for a prosperous year with an abundance of good health. On a community level, people often perform acts of kindness and charity for those that are less fortunate. Sweets are shared and eaten in copious amounts as a traditional way of celebrating auspicious events and opportune incidents.
In the spirit of Diwali, we could benefit from solemnly promising ourselves to always strengthen our righteous side to propel our actions—on a daily basis— so that we may always stay in the light and celebrate the triumphs of benevolence in the face of selfishness. We must always strive to fuel our merciful and compassionate side so we may become the epicenter of love and kindness for our homes, communities, societies, and the world.
On this festive occasion, here are some sweet and savory recipes you can share with your loved ones,over warm hugs and delightful conversation.
~ Archana Khanna for the Veggie Fest Team
Just a note, tofu is a worthy alternative for paneer (cheese) which is traditionally served during feasts and grand occasions such as Diwali.
Gingery Tofu with Bell Peppers