Print Options:
Candy Corn Parfaits
Three creamy, sweet layers in a parfait that resembles candy corn. Delicious not only at a Halloween gathering, but any time you want a fun, tasty dessert.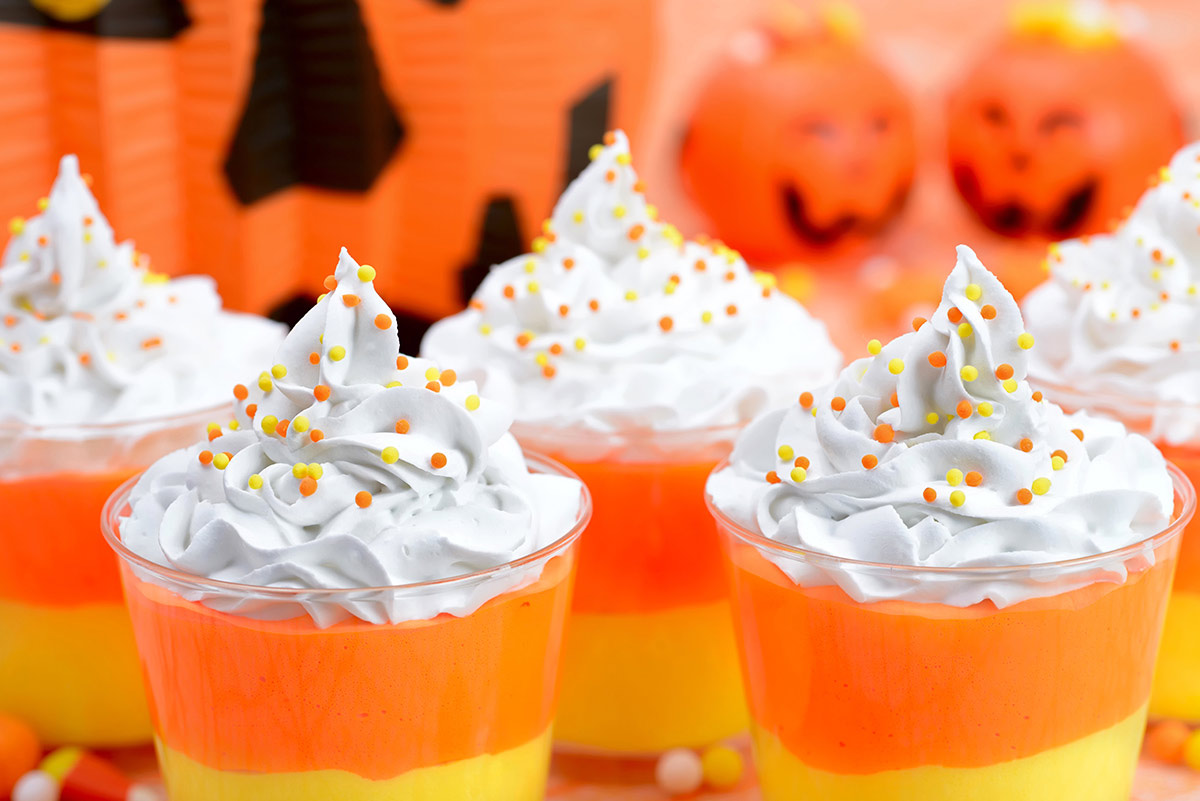 Pudding Layer Ingredients
2
cups
milk, plant-based (unsweetened and unflavored) or dairy
1
teaspoon
pure coconut extract (or pure vanilla extract if you don't like coconut)
¼
cup
shredded unsweetened coconut, optional
Sweet Potato Mousse Layer
1 ¼
cups
sweet potato, canned or cooked (approximately 1 medium-large sweet potato)
2
tablespoons
powdered sugar
1 box organic vanilla instant pudding mix
1 ½
teaspoons
ground cinnamon
½
cup
plant-based creamer (or dairy half-and-half)
Whipped Cream Layer Ingredients
Vegan (or dairy) whipped cream
Chocolate or Halloween sprinkles, optional
Pudding Layer Instructions
1
In a small saucepan, mix sugar, cornstarch, salt, and turmeric.
2
Using a whisk, gradually add the milk, stirring to avoid lumps.
3
Cook the mixture on medium heat--whisking constantly to avoid any lumps-- until the pudding thickens (about 5 minutes).
4
Remove pudding from the burner, and stir in coconut extract and shredded coconut, if using.
5
Pour into 6-8 medium-sized parfait glasses, filling half full. How many glasses you need will depend on the size of the glass. If you use miniature glasses, this recipe could make approximately 12 parfaits.
6
Chill for thirty minutes, until firm.
Sweet Potato Mousse Instructions
7
Place all ingredients in blender and mix until smooth.
8
To the parfait glasses with the pudding, add a layer of sweet potato mousse, equally dividing the mousse to fill the parfait dishes to just below the rim of the dish.
Final Assembly Instructions
10
Top parfaits with whipped cream and optional sprinkles, if desired.
11
Serve immediately or chill until serving time.
Yields approximately 6 cups total.