Karyn Calabrese is Chicago's premier vegan and raw restaurateur and champion for holistic living. Her timeless beauty, youthful physique, and boundless energy are testaments to the lifestyle habits she advocates. Join us Saturday, May 25th when Karyn will discuss her philosophy about health and demo two of her favorite recipes— Zesty Lemon Cheesecake and Tuna-Free Tuna Salad—at the Science of Spirituality International Meditation Center from 1-2:30pm.
Q: You are an influence in the Chicago area and have been for many years. Growing up in Hyde Park, you are a true Chicagoan.
Karyn Calabrese: I have been involved in the world of health for a long time. People often ask me, "Why are you in Chicago? You should be on the West Coast!'' I tell them I am here because I am a midwestern woman. I love the Midwest. I love the Great Lakes and the changing of seasons. I've lived in New York and Los Angeles, but this is my home. I love Chicago and the people here.
Q: Honestly, we in Chicago need people like you. This is a huge meat-eating, cheese-eating area of the country ~
Karyn Calabrese: I don't know if you realize, but I opened the 2nd raw food restaurant in the country in Chicago during the 1990s. The first raw food restaurant was opened in Atlanta, Georgia. California jumped on the bandwagon, but we were the first completely raw restaurants in Chicago and Atlanta. I am very proud of that.
Q: You must have seen a lot of changes over the years in the Chicago area. Do you feel that the people here are really opening up to the vegetarian, vegan, and raw lifestyles?
Karyn Calabrese: Look at all the vegan restaurants we have in the city now! I always said I did such a good job spreading the word that I put myself out of business. When I opened my first restaurant, Whole Foods hadn't come here, yet. The city has changed tremendously, and I am excited to see it and thrilled to see that the world has finally awakened.
When I started out, only 1% of 1% of the population even knew what the word "vegan" meant. Now, it's a household word. We have all of these young warriors, as I call them—these young vegans—who are out in the world, pushing social media toward this awakening. I just did a retreat in Costa Rica . . . and it was so exciting to see all the young "baby" vegans and raw food people coming into their own. It's a very exciting time. I'm not the crazy lady in Chicago anymore ~
Q: I love that you call them young warriors. . . You started this wave of good health and nutrition during a time when being a vegan or raw food advocate just wasn't the thing to be or do ~
Karyn Calabrese: All of the women in my family died overweight and young, so I started this—at first—for my own health. When I was younger, I discovered juicing and never looked back. I met Dr. Wigmore who introduced me to the raw food movement, and now I have been a vegetarian, a vegan, and raw foodist for over 40 years.
Q: You started this journey because you had poor health?
Karyn Calabrese: Yes. I was constipated, had terrible menstrual cramps, had terrible skin, headaches: I was the typical kind of American mess.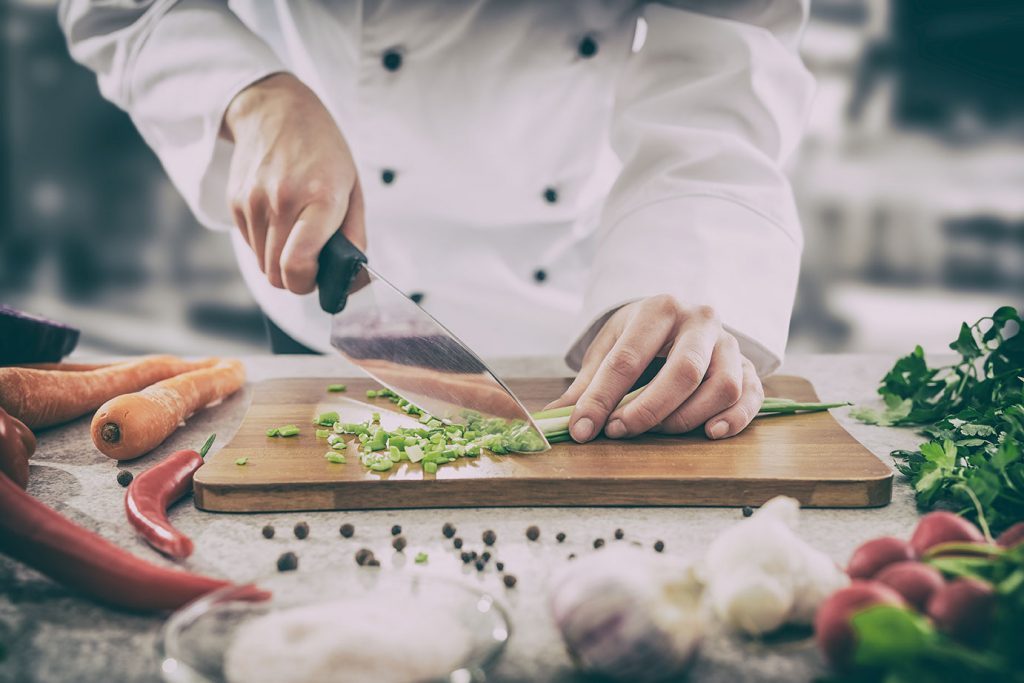 Q: You were also a model at that time.
Karyn Calabrese: Yes, I was always skinny, but I had to cover up my skin with makeup. I had terrible headaches, but with juicing, everything began to change for me. Weight is just a small part of health. All you have to do is walk through a hospital to see the effects of how the food people are eating impacts disease. Because of the way I eat, I don't know what a hospital is; I don't know what tiredness is. Illness isn't a part of our inheritance as human beings. Illness is created: What you eat is what you become. It's that simple. You are the cumulation of all the foods you have eaten all your life. That's my main focus. Will you be perfect? Absolutely not, but at least realize that everything you're putting in your mouth is creating a reaction. How do you want that reaction to hit you, good or bad?
Q: You have an incredible amount of energy. You seem so young and vibrant, and you are! Do you shock people when they find out your biological age?
Karyn Calabrese: Oh yes, all the time. I go to these health fairs, and there are booths where they take your blood pressure, and they look at the numbers and look at me—because my blood pressure is so incredibly low—and they ask, "Are you alive?" They measure my blood pressure against the curve of the rest of the world.
I take professional ballet classes with kids 18 years old, and I will be 72 next month. The point is that I'm not special; this can be anyone's reality. You just have to step into it. We have to stop whining and giving excuses why we can't do this or that—what we like, what we don't like. There's a plan created for each one of us from the moment of conception, and if we step into that plan, we will have a very joyful life.
Q: Wow. I'm a believer! and I've only been talking to you for a couple of minutes. Actually, eight minutes, and I'm ready to start juicing.
Karyn Calabrese: This is what I do!
Q: Relating to food, what is your favorite recipe to prepare and serve to guests or friends when they come over?
Karyn Calabrese: I like to serve desserts, something sweet. I feel that you're going to influence more people with a delicious dessert than you are with wheatgrass. I like to create a quick and easy parfait. I like to create a dish where people don't realize they're eating raw. Food is such a mental thing. If I say, "You're eating marinated wheat-gluten," you're not going to want to eat it, but if I say, "You're eating ribs," then you will want to eat it. There are so many things I make. I was the first person to make kale chips; everyone's making them now. I make vegan tuna and like to serve that because it's delicious, and it fools people.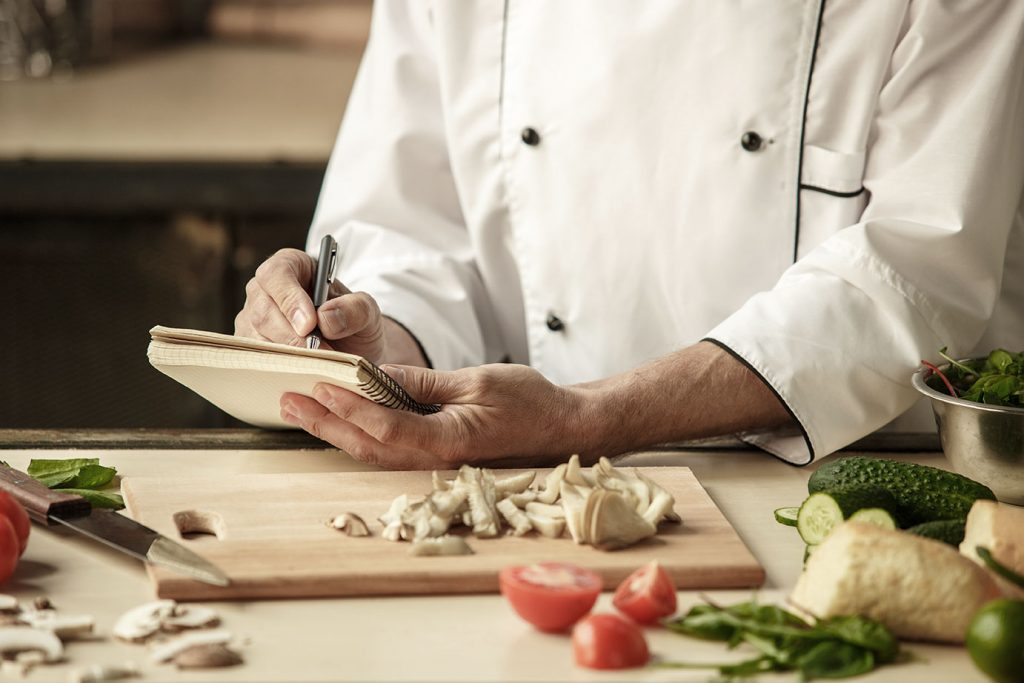 Q: I have to say I was such a fan of your crab-cakes at Karyn's on Green. They were so buttery and delicious.
Karyn Calabrese: Every day I wake up with new ideas. I eat very simply myself, so I am always making food for my employees and friends.
Q: Preparing food and giving it away is such a generous act ~
Karyn Calabrese: I grew up in a house where there were always extra people at the dinner table. My great-grandmother would come home from church and make all the food for people to come over after church. There were always people at our dinner table. I've been helping in the kitchen since I was 3 or 4 years old.
Q: Are you Italian?
Karyn Calabrese: A piece of me, yes. I am half African-American and half Italian. My mother was a black Muslim and one of the most powerful women on the planet, and my father was Italian.
Q: You have two heritages grounded in family and food.
Karyn Calabrese: I certainly do.
Q: Do you suggest to people to eat in season, or is that not a big deal?
Karyn Calabrese: Of course, eating in season is a big deal, but there are other bigger deals that people need to pay attention to. You see what I'm saying? I'd rather see someone eat a peach out of season than a hamburger . . . We can get so caught up in the minutiae of being perfect.
I hear people say, "I can't eat tofu," but eating tofu is so much better for you than eating grilled chicken or beef! It's about finding the bridges in your life, not having so many absolutes. You are going to absolutely move forward into your own health and healing process—your own health journey—but it's important to be practical, to keep learning, to be open to new ideas and change. If we clean our bodies out (which is very important to do, to detox regularly, several times a year), we will get to our true core.
Q: This is very practical advice. We do get caught up in all the trends and food fashions out there.
Karyn Calabrese: Exactly. Also, we don't want to give up joy to be perfect. I've come to where I am organically. I have continued to cleanse and detox my body for 45- 50 years without fail. I've had some major challenges along the way, but I take these challenges as invitations to go another step, a time to up my health and not to go backward. When we face these challenges, it's time to start doing more than what we were doing before.
Q: This is so inspiring. We are really looking forward to your presentation on Saturday, May 25th from 1-2:30pm at the Science of Spirituality International Meditation Center (4105 Naperville Road, Lisle, IL).
You have given us such great food demos for years at many of our Veggie Fests, but in May you will be giving a food demo and talk at our beautiful new International Meditation Center. We are looking forward to learning how to prepare your Zesty Lemon Cheesecake and Tuna-Free Tuna Salad. Both recipes are raw and vegan. Which brings me to ask you, is there anything new going on in your life?
Karyn Calabrese: I have a new restaurant opening soon at Karyn's in Bucktown, located in the same building as my day-spa at 1717 N. Ashland Avenue. Come visit me there! You can also visit me at www.karynsraw.com. Hopefully, I can help you realize the importance of taking care of your body: It's the most magnificent machine we'll ever be given. It is the place where we live.
Q: As you know, Veggie Fest is returning this year, bigger and better than ever, August 10 and 11, from 11AM – 8PM each day. You have given us amazing food demos year after year. Would you tell our readers what you love about Veggie Fest.
Karyn Calabrese: Wherever I go I meet people who say, "I saw you at Veggie Fest. We're here because we saw you at Veggie Fest!" You reach so many people in such a positive way. I love to see people being joyful and happy and having a good time. Veggie Fest does such a beautiful job bringing that energy to the community and bringing the community together. It's a true festival.
-Kathryn Kruger for the Veggie Fest team