For starters, Elysabeth hosts the Awesome Vegans Podcast and Interview Series on #JaneUnchained. She is also a guest expert for iHeart Radio's KFI show, The Fork Report. In her on-line series, The Silver-Chic Chef, she creates plant-based recipes which she prepares on TV and at Veg Fests around the country.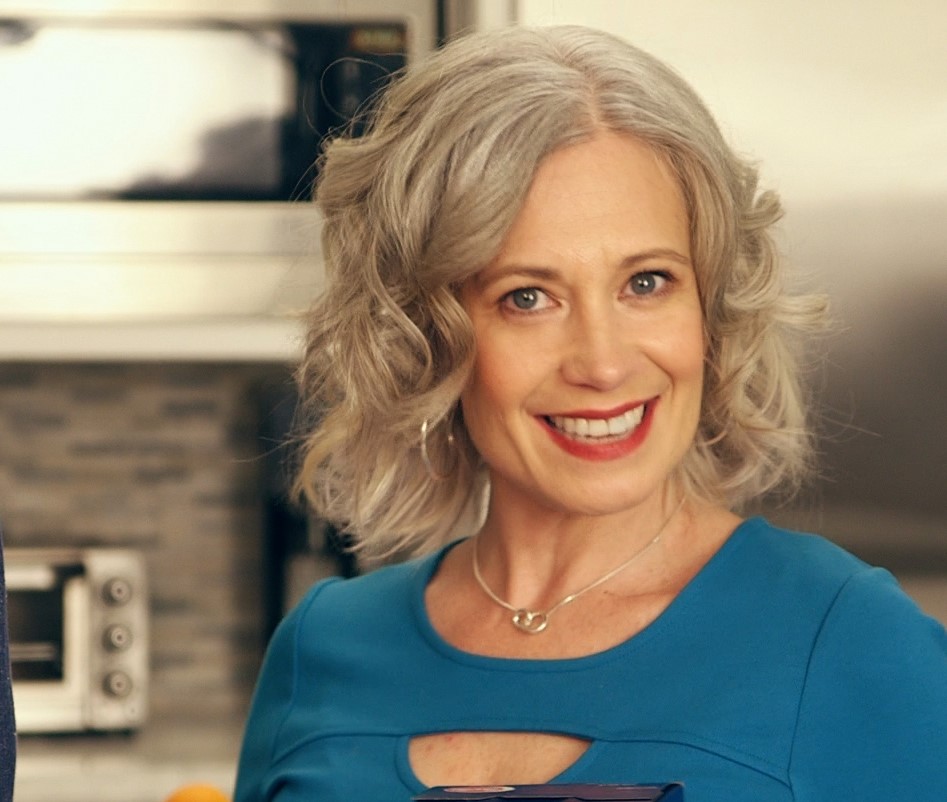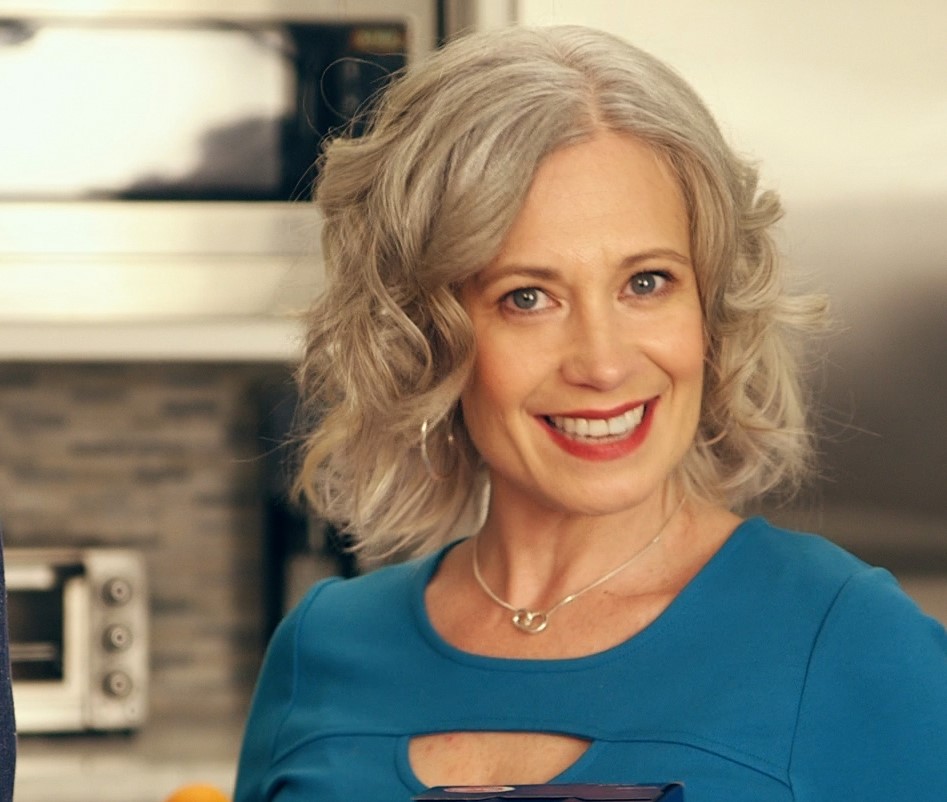 Join us at Veggie Fest Chicago in Lisle, Illinois for Elysabeth's two food demos: On Saturday, August 10th, 2:30 – 3:30pm, she will make "Banana Muffins" and on Sunday, August 11th (same time) she will show us how to make "Yummy Breakfast Bowls" and "Watermelon Salad."
Elysabeth will return to Chicago in September and join us on Saturday, September 28th from 1-2:30 pm at the Science of Spirituality International Meditation Center in Lisle, Illinois as our Guest Vegan Chef for Veggie Fest Presents!
This past month, we sat down with Elysabeth and were so impressed by her positivity and belief that as vegans, we can change the world. This is what she had to say ~
Q: We are inspired by the work you're doing in podcasts, television, and radio. What motivated you to become a champion of the vegan diet and lifestyle?
Elysabeth Alfano: I had always been leaning toward veganism. It was something I had wanted to do my entire life. Even as a kid, I couldn't eat meat; I didn't want to chew it. This caused some problems for my parents because I wouldn't eat meat at the dinner table. They were pretty strict about eating meat because they were worried I wasn't getting enough protein. I love my parents and they love me, but I remember that I wouldn't be able to leave the dinner table and would sit there for hours until I ate the meat on my plate. It became ingrained in me from an early age that "you have to eat meat," that it's what everyone does. As I got older and had more autonomy, I avoided meat at restaurants and never really talked about my aversion.
Over the course of my adult life, I had been getting all these cues, little whispers. I understood that eating meat did not serve my highest good nor line up with my values. I had always been an animal lover and knew that—scientifically speaking—animals are intelligent, have a large range of emotions, a communal structure, and their own language. I knew that eating meat didn't align with me, personally, but I didn't know how to get around it.
One of the main whispers that I remember hearing was when Kathy Freston [New York Times bestselling author of vegan cookbooks] talked about veganism on Oprah. The final whisper for me was when my nephew—who was an athlete at the University of Oregon—came home from college for Thanksgiving during his first semester, and he said that his coach had told him, "No meat and No dairy." After hearing that my nephew's coach also recommended a vegan diet, I became vegan by the end of the sentence.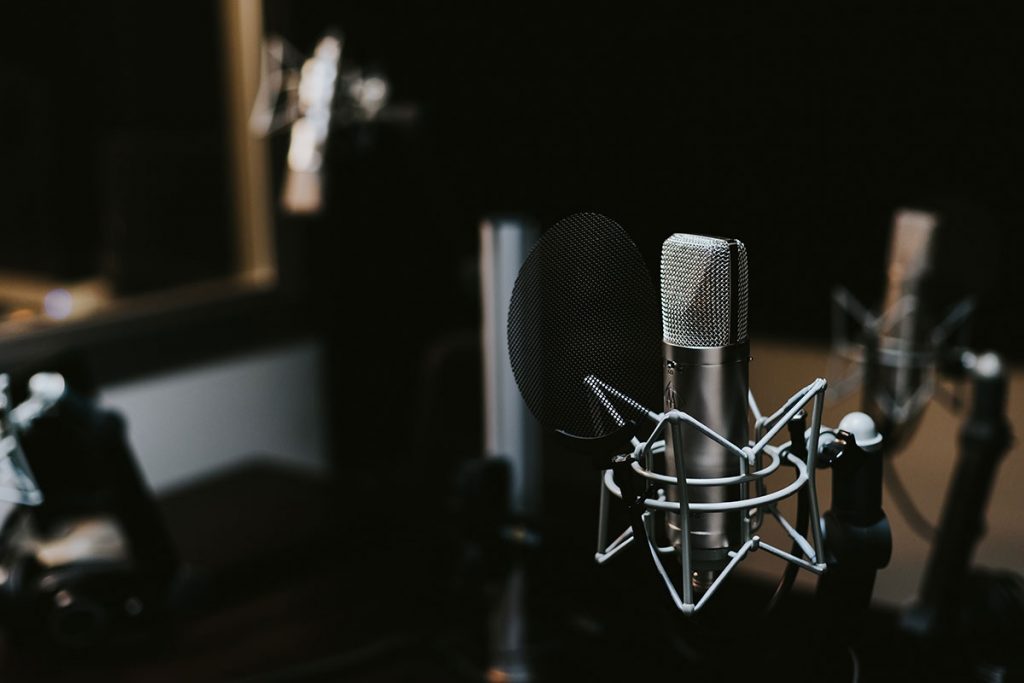 Q: It must have felt great, almost like a vindication of your deepest, subconscious understanding of what was best for your whole being.
Elysabeth Alfano: Yes. it was very validating. When I became vegan, I didn't realize how empowered I would feel. Of course, I felt better physically, but I didn't realize I would have so much energy. I also didn't realize what a burden I had been carrying around all those years not wanting to partake of meat and dairy, yet having it around everywhere. I couldn't believe the weight that was lifted off me when I said, "I will not be a part of this."
Q: You've interviewed many doctors and celebrities who advocate a whole food, plant-based life. Just a few weekends ago, you had a chance to interview Dr. T. Colin Campbell. Did he have anything new to share with you about this journey you've taken with so much commitment and passion?
Elysabeth Alfano: There is something that is very striking. I've read the works of Dr. Neal Barnard, Dr. Gregor, and Dr. Esselstyn, but there were two very striking things about what Dr. Campbell says about the harm we cause when we start separating out—and isolating—all of the properties of vegetables. All the nutrients in fruits, vegetables, and legumes work together. That's why they are considered whole foods. Once you begin isolating these nutrients, you are getting into processed food which is just not good for the body. We all know we don't want meat and dairy in our system, but we also don't want processed foods in our bodies.
Hearing him say this from a nutritional perspective is eye-opening. Dr. Campbell says that, Yes, there is oil in avocado, so eat a whole avocado. It's great for you. That's the perspective of a whole food advocate.
I also am amazed when he speaks as someone who was, at one time, a dairy farmer. I've read quotes from him where he says (and I paraphrase), One of the most horrifying sounds is a mother who has had her calf taken away, and she's just bellowing in sorrow and sadness. It's very powerful to hear this coming from a dairy farmer.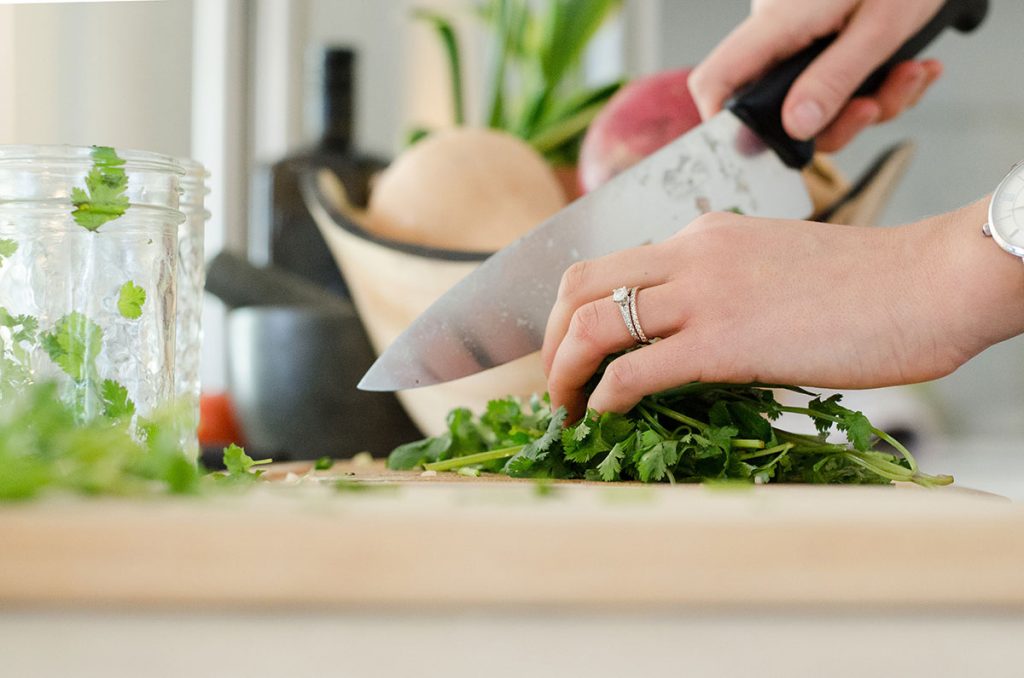 Q: Although he is very much a scientist and a "facts" person, that's a powerful and compassionate thing to hear.
Having interviewed so many interesting vegan champions, who inspires you now? What voices are you listening to?
Elysabeth Alfano: There are so many. I love what John Salley says, "It's not where you get your protein; it's where you get your fiber." I love that comment, coming from a 6' 9" athlete of his stature. He says, basically, that talking about protein is the wrong question; it's the wrong conversation. At the same time, I am always listening to Jane Goodall, of course. I'm always inspired by Stella McCartney, who chooses not to use animals and animal by-products in her fashion line. She was the first to do so before other designers. There are so many people; it's too hard to choose one voice.
Q: What would you like to see changed? What are you looking toward? What conversation do you want to start to help move the needle forward?
Elysabeth Alfano: I see everybody leaning into the whole food, plant-based diet for health reasons. More and more we are starting to see people leaning into the diet for environmental reasons. However, I would love to see people starting to make the connection with the ethical impact of their choices, as well. I don't know if that's going to be coming down the pipeline. I have to hope that it is, especially as we start to put all of this together and make the connection.
We have so many alternatives to what we can eat, which will help a lot of people because they aren't going to feel pressured to ignore their choices. There are just so many options!
More than anything, I want people to feel the power of their own wallet, so when you vote with your dollar, you don't have to wait 4 years to vote. You can vote 3 times a day, every day. That individual vote really counts, because change happens when people shift their buying habits. That's when industry pays attention, so I want everyone to feel empowered that their choices at the grocery store and at the restaurant, that their choice as to what they put on their plates, speaks volumes, moves mountains, and changes the world!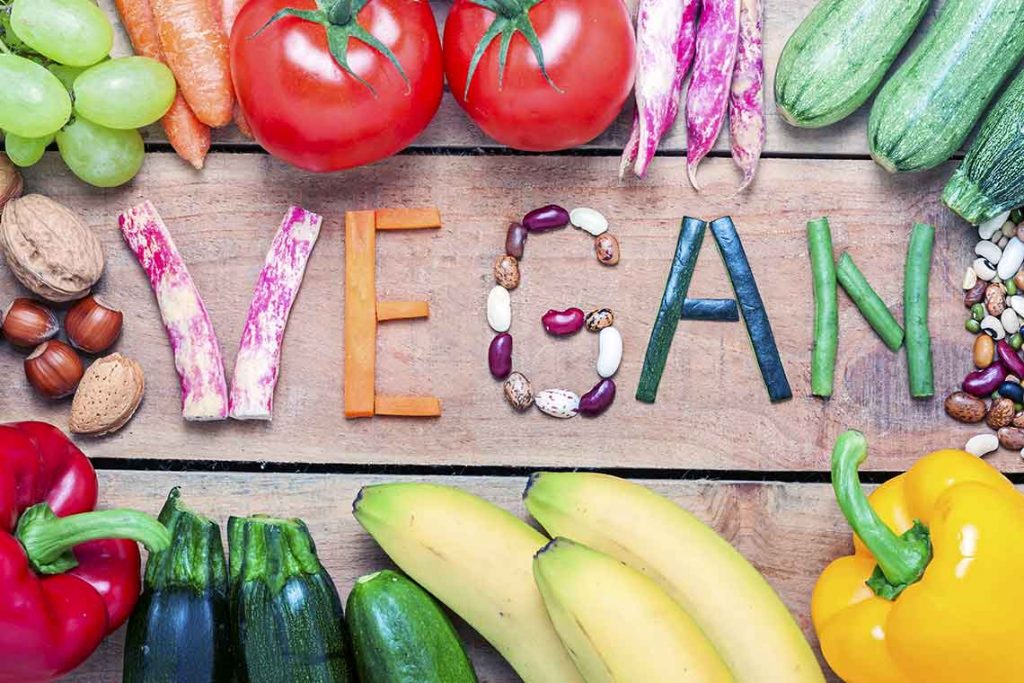 Q: This is really a grassroots effort. This is not coming from top down; it's not coming from the factories making these choices for us or from the industries that are providing our food. It's the consumers who are demanding the meat substitutes, demanding that there are vegan options at restaurants, etc.
Elysabeth Alfano: Social change has always been this way. It's not the people "at the top" who are making changes, saying "Stop everything; I'm going to make life better for everyone." The demand has to come from the people.
Q: I love what you say about the ethical choice, that this isn't the conversation we're really having right now. People are very uncomfortable making the connection between food and ethics.
Elysabeth Alfano: This is where we're headed. I think this is going to be the social justice movement of our time.
Not to say that we still don't have so much work to do with Black Lives Matter, the "Me Too" movement, Sex-Trafficking,. Honestly, we have so much work to do, but all those topics are at least on the radar. People know of them, have heard of them. You don't have to fight just to get the topic discussed.
Our topic still has to fight to be the talk at the table. In that sense, I think it's the social justice movement of our time. We need to get this conversation out to people's consciousness, and then we can get them to shift their purchases. When people start shifting their purchases to align with their values, then you're going to see real change in the world.
Thank you so much Elysabeth. We are looking forward to your presence at Veggie Fest Chicago, August 11th and 12th, at Danada South Park in Lisle, Illinois. The festival has world-renowned speakers and celebrity chefs for two amazing days, an international food court, and music from some of Chicago's best bands. It's free entry, free parking, and open to all. Thanks for participating! See you soon!
-Kathryn Kruger for the Veggie Fest Team