What memories do you have of your father? What influence did he have on your life and how you raise your children?
Remembering my father and the impact he had on my life brings a smile to my face. He was a simple man who loved to read, especially history. He instilled in me the love of books, taking me to the library when I was old enough to read on my own. Like many fathers, mine worked hard to support his mother and siblings after his own father (my grandfather) was unable to work due to an illness. When my father had his own family, he put in long days at the factory where he was a tool and dye-maker. I remember that on Sundays during the summer, my mother cooked him up a special dinner and took it to him so that he could have a hot meal for his lunch break. We would deliver it to him together, and I will never forget his appreciative smile.
When I got married, he walked me down the aisle in the one suit he wore to important occasions, wedding or funeral. My father, a shy man, was shaking so hard with all those eyes on him, I wasn't sure if he'd make it to the altar to give me away!
It's interesting that Father's Day only became a national holiday in 1972 when President Richard Nixon signed a proclamation declaring the third Sunday in June to be Father's Day. This was fifty-eight years after Mother's Day was made a National Holiday in1914 by President Woodrow Wilson.
The earliest known celebration of a Father's Day was in West Virginia in 1908, shortly after 362 men died in a mining accident. However, it was a one-time celebration and was not celebrated nationally.
The following year, Sonora Smart Dodd, who was raised with her 5 siblings by her widowed father, campaigned in the state of Washington for a holiday to honor all fathers. Her efforts were successful, and Washington celebrated the first statewide Father's Day on June 19, 1910.
Although the push to declare a national day to recognize fathers had begun, there were obstacles: the Great Depression, wars, fear of commercialism, and the general feelings of men that to honor fathers in the same sentimental way that we honor mothers was not masculine.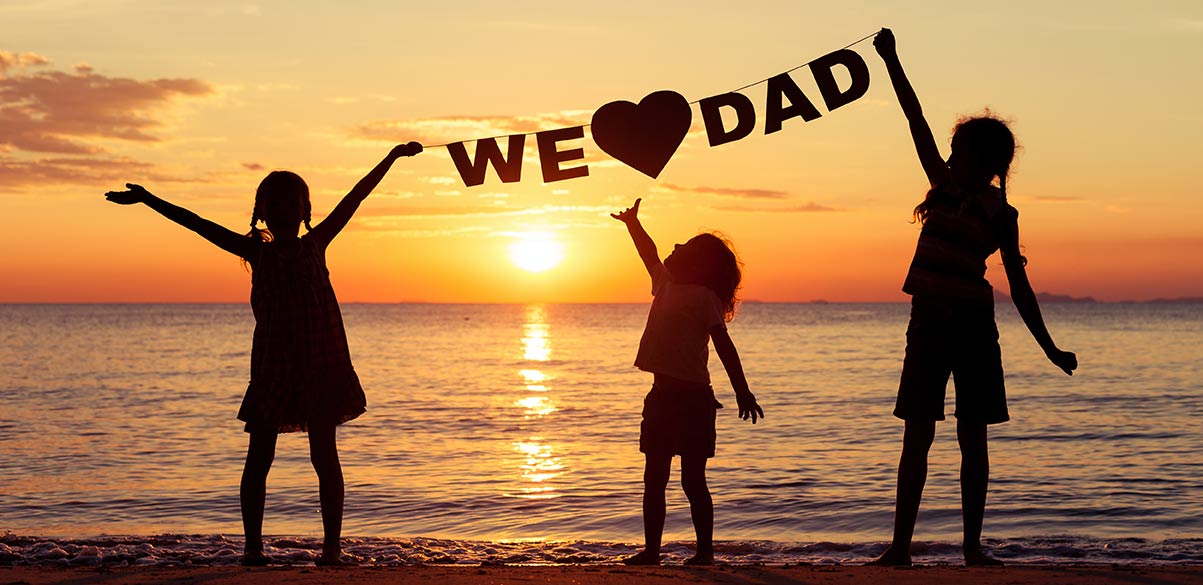 Learning from Our Fathers
Today we embrace honoring our fathers, who have always been a powerful influence in our lives. There is a story from the animal kingdom that illustrates the importance of leading by example and mentorship that our father's and uncles provide.
A group of scientists went to Africa to study a herd of unruly elephants who were running wild, knocking down trees, and generally destroying their environment. The scientists, watching them through long-range cameras, were puzzled by their actions. They had studied other groups of elephants before and had not seen this type of behavior. As they watched, they realized that these elephants were all young, teen-aged elephants. Apparently, poachers had come in and destroyed all the adult male elephants for their ivory.
The scientists hypothesized that with no adult influence, the young elephants didn't know proper behavior. They wondered what would happen if they brought in adult males as models for the youngsters, so they released some adult elephants into the herd and observed their interaction.
At first nothing happened, and the wild behavior continued. The adult males would raise their trunks and flap their ears. Then they would make loud noises when they were annoyed with the behavior of the young teens. After some time the young elephants, after watching the elder elephants model proper behavior, settled down, and eventually became well-behaved.
We all need role models. We learn to walk and talk by observing our parents. We also learn from them how to behave and treat others with respect. While honoring our fathers on Father's Day, we can show our gratitude, and what better way than with food!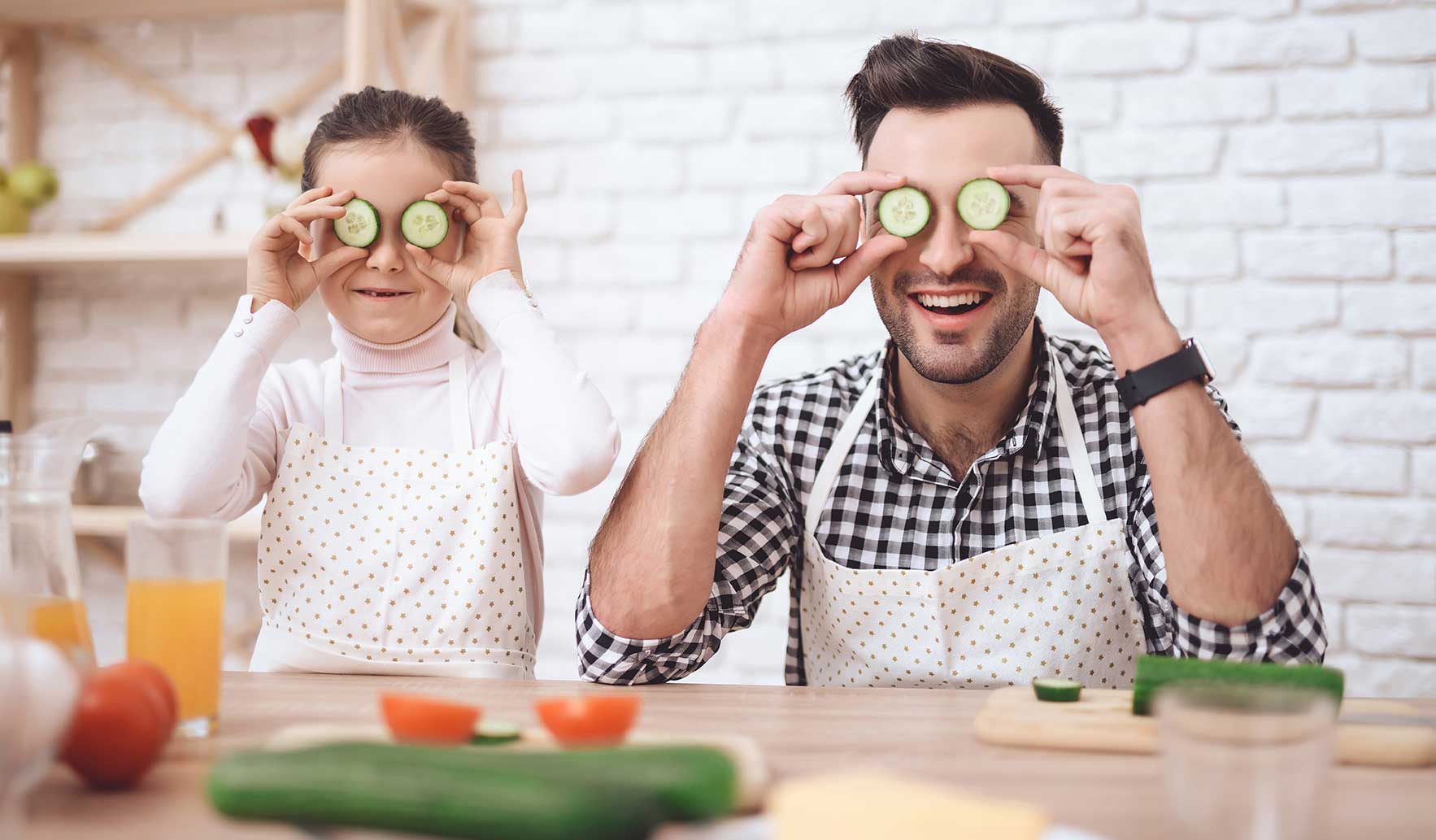 My father loved to eat and would always thank my mother after each meal. I guess I would concur that the adage, "the quickest way to a man's heart is through his stomach," was certainly true in my father's case. If he was alive today, I would honor him by cooking him a wonderful meal with some of his favorite foods.
We hope you find some inspiration from the recipes below, courtesy of Veggie Fest Chicago!
Celebrating with Food
We offer you two menu selections for dinner. The first is traditional American fare and the second a collection of recipes from our Southwestern menu.
Let's start with Fettuccine Alfredo, made vegan with a cashew-based sauce.
This creamed spinach is healthy but so tasty that even the kids will enjoy it!
This Spinach Salad with Oranges and Beets is colorful with lots of crunch and sure to please almost any dad!
Finish off your meal with this decadent dessert, where you can eat your veggies and have your cake, too!
A Mexican Fiesta
Almost every dad loves a Southwestern feast. These dishes will surely bring a smile to his face.
Make this Classic Chili either spicy or mild and serve it with all the trimmings like guacamole, sour cream, chopped cilantro, and shredded cheese.
Looking for a vegan version of sour cream? Try our Cashew Tofu Sour Cream.
Traditional guacamole can be a creamy addition to every Mexican feast. Our recipe is delicious.
Looking for a tasty cool drink to serve with your tacos? Try our Hibiscus Iced Tea.
Serve this meal with your favorite corn bread or a big bowl of tortilla chips and a crisp green salad.
Since it's a celebration, you will want to cap off the dinner with a delicious sweet treat. Our creamy Lemon Custard Pie will cool the palate after this spicy meal.
Happy Father's Day to all our fathers!
–M.P. from the Veggie Fest Team