Ah, love! Who doesn't want a reason to celebrate the emotion that makes us so happy?
Valentine's Day is a perfect holiday to spend quality time with someone we love—no matter what kind of love we're celebrating, whether romantic, platonic, or filial. There are many different ways to honor the special people in our lives. No matter whom we choose to spend time with on Valentine's, let's pledge to create a new memory, something we can share in the years to come.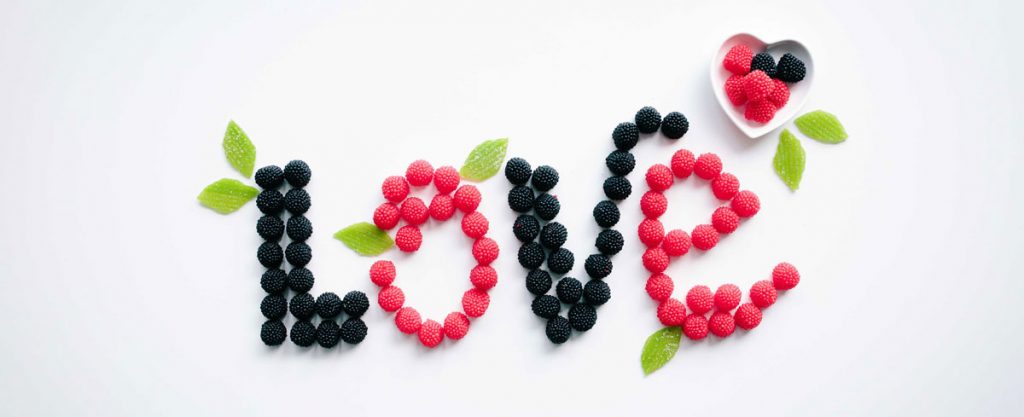 I have my own special memory! When my boyfriend and I were in school, he invited me to a "Sweetheart Ball" at the college he was attending. It was always held near Valentine's Day. Everyone dressed up and took their sweethearts to the dance. When he came to pick me up, he gave me a gift. With the help of his cousin, he had baked me a doll cake which was popular in the 60's. It had an upright doll stuck into the center of the cake with the frosting creating an elaborate dress decorated with garlands and flowers. I had some idea that for a nineteen-year-old boy to have made something like this for his girlfriend, he must have loved me. That was 51 years ago, and we just celebrated our 50th Anniversary. He is still doing sweet and thoughtful things for me!
February has long been a month to celebrate romance, even in ancient times. Dating as far back as the 6th century B.C.E. in Rome, the fertility festival of Lupercalia was dedicated to the god Faunus who was the god of agriculture. Fast forward a few hundred years. After the death anniversary of St. Valentine (around 270 C.E.) people began to celebrate the saint on February 14th. Many believe that the Catholic Church placed his death-anniversary in February so that the pagan ritual of Faunus had a Catholic equivalent.
Several different Catholic saints are named Valentine, and mystery shrouds their lives and deaths. One legend says that in the third century, Emperor Claudius II decreed that only single men could serve in the army, so he outlawed marriage for young men. It is said that a priest named Valentine defied the Emperor and continued to perform marriages in secret. He was discovered and beheaded. Perhaps he is considered the protector of marriage for this reason and is the holiday's true namesake.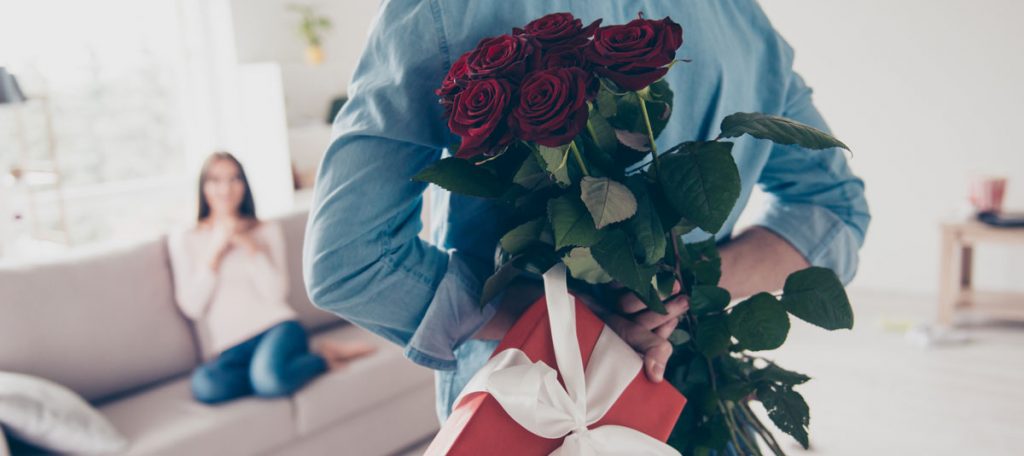 Another legend states that a different Valentine was martyred for helping Christians escape prison. He was caught and imprisoned himself. The story says that he fell in love with the jailer's daughter and would send her love letters, signing them, "from your Valentine." Charmed by these legends, by the Middle Ages St. Valentine became one of the most popular saints in parts of Europe. By the 1400s, people began sending their own declarations of love to their sweethearts and signing them, "from your Valentine."
In the United States, people began sending handmade valentines as early as the 1700s. Commercial cards can be traced to Esther A. Howland who began mass producing elaborate cards trimmed in ribbons and lace in the late 19th century. It is estimated that more than 145 million Valentine's cards are sent each year, making it second only to Christmas.
People often give their valentine flowers and chocolates. Did you know that giving flowers is a centuries old tradition? Flowers have long symbolized love and fertility, and chocolates have been associated with inspiring amorous feelings since the time of the Aztecs. Valentine's Day plus chocolate plus flowers seem like a perfect match!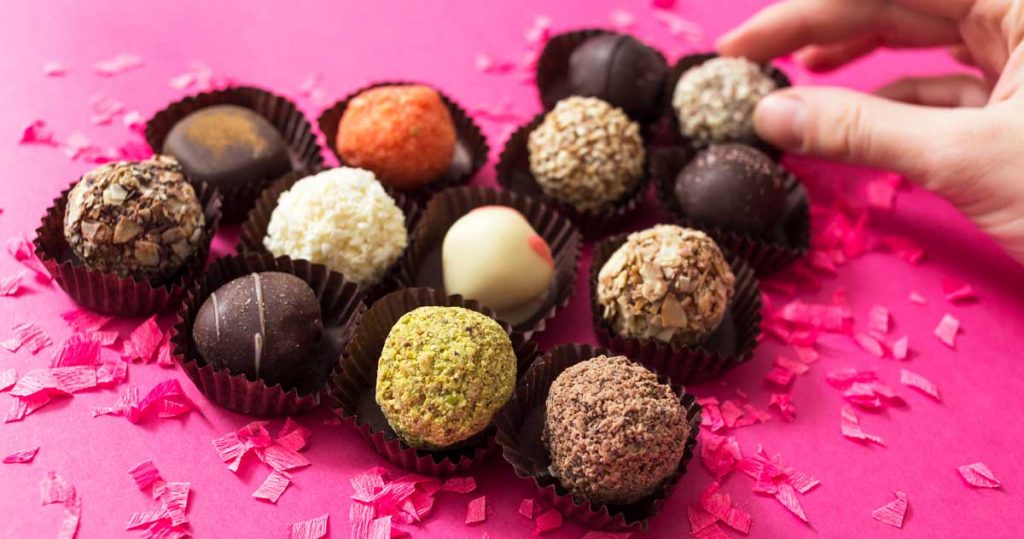 Instead of the usual gifts, here are some ideas to help you think outside the valentine's box and create new memories for you and your loved ones. Although the holiday is usually associated with romantic love, families and friends also enjoy celebrating the holiday together.
Cook a favorite breakfast or meal and serve at home.
Fix a delicious packed lunch and share at the office.
Place a love note inside a Valentine's card.
Bake or purchase a favorite dessert.
Spend part of the day sharing in a special activity like riding a bike, going to a museum, or learning a new dance.
Give an IOU for a fun activity to do in the future.
Perhaps you would still like to include chocolate in your celebration. Why not have a chocolate party just for the two of you? This blog will give you some ideas.
5 things you need to know to host a chocolate potluck party
If you are cooking your valentine a special treat, check out this amazing chocolate cake recipe from our website. It's vegan, of course!
–Mary Pomerantz for the Veggie Fest Team
Mary Pomerantz lives in the Chicago area with her husband of fifty years. Together, they have been vegetarian since 1969 and raised their three children as vegetarians. Mary has always been a foodie and enjoys cooking, researching recipes, and reading cookbooks and food blogs. She has been involved with Veggie Fest since its inception, with over 11 years coordinating the food demos.