Claims like these get thrown about in the plant-based community from time to time, but when McDonald's
debuted a McVegan burger
last December, it validated the plant-based trend in an unprecedented way.
It's not an understatement to say that veganism has grabbed hold of the American attention. Approximately a quarter of 25- to 34-year-old Americans identify as vegan or vegetarian. If this trend continues, we are heading towards a future free of animal-based sources for diet, fashion, and industrial products.
For us at Veggie Fest Chicago, this is great news. Part of our goal is to motivate others to consider a plant-based lifestyle that promotes health, spiritual, and environmental benefits.

The local plant-based buzz excites us because Veggie Fest is back this summer, 2019, in Lisle, Illinois, though the global vegan phenomenon interests us, too. Where else in the world is veganism such a #TrendingTopic? What are some of the best places in the world to eat vegan? What if we want to try this global trend?
We asked our friend, Ken Spector, who is the "Marketing and Ideas Man" at HappyCow. Here are some of his thoughts.
KF: Where are some of the best places in the world to be vegan?
KS:
London, England.
Some argue that veganism has already gone mainstream in the UK. London has over 128 exclusively vegan restaurants registered on HappyCow.
Other great places for veganism are Warsaw, Poland and Berlin, Germany. The most dense vegan area—meaning the most vegan restaurants per capita—is Prague. In the USA, it's Portland, Oregon. The data keeps changing. I have to constantly update these points in my talks at many of the festivals I visit.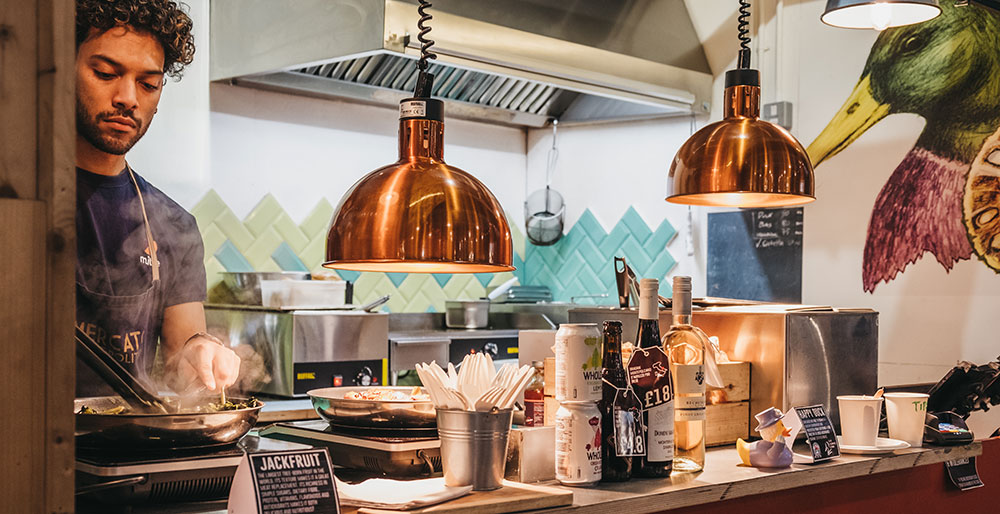 KF: What should aspiring or new vegans know?
KS: Two things. 1. Be careful just being vegan. There are real deficiencies to be concerned about. There is no reliable source of B12 other than a supplement. I know many vegans that do not take the deficiencies seriously.
2. You can't just start to eat vegetables and think you're the greatest person on the planet. Be careful about preaching so much. A study just came out recently. Something like-Twenty-six percent of meat eaters are discouraged to try giving up meat because of the attitude of vegans. For many of us, we weren't always vegan or vegetarian, so just remember that.
In addition to 2019 being the year of the vegan, let's make 2019 the year we grow tolerant of that which is unfamiliar. In our global society, let's practice open-mindedness. Let's consider how our lifestyle choices impact our environment and well-being. Let's experience new things– maybe even try a McVegan burger.