Diwali. A festival you've probably heard of, but may not know much about. Not only does
Diwali come with a great story, but the food is part of this big-time celebration.

Let's take a time travel journey rewinding back 4000 years when Lord Rama (what many
Hindus believe was the embodiment of God in the form of an Avatar) and his wife, Sita, had
to separate from each other because of a ten-headed villain called Ravana who kidnapped
Sita.

Our hero, Lord Rama, went in search of his beloved, Sita, for many years. When Lord Rama
finally vanquished Ravana in battle and rescued Sita, the couple returned home to their
kingdom. This return marks the origin and celebration of the first ever Diwali!

The holiday is usually celebrated by setting up tiny little oil-lit candles inside the home,
around the house, and depending on the neighborhood, all the way down the street. These
candles are often referred to as diyas and are symbolic of the light of goodness brought
about by Rama defeating Ravana and reuniting with Sita. They also signify the presence of
the inner light within us, a spiritual light that helps guide us through the darkest of times.
Along with celebrating the glory of Rama and Sita and lighting up diyas, Diwali is also
celebrated by sharing indulgent sweets, savory entrees, and flavorful appetizers (although
not necessarily in that order).

Diwali is a time to love and be loved by our beloved, our family, and friends. In the Hindu
tradition, people connect and re-connect with people they love and often exchange desserts,
gifts and most importantly, hugs.

Diwali is also a blast (meant literally not figuratively) for kids because they get unrestricted
permission to go crazy by releasing firecrackers into the Diwali-lit sky. There's something for
everyone during Diwali! For those readers coming from the USA, think of Diwali-morning and
afternoon as Christmas, and think of Diwali-evening as 4th of July.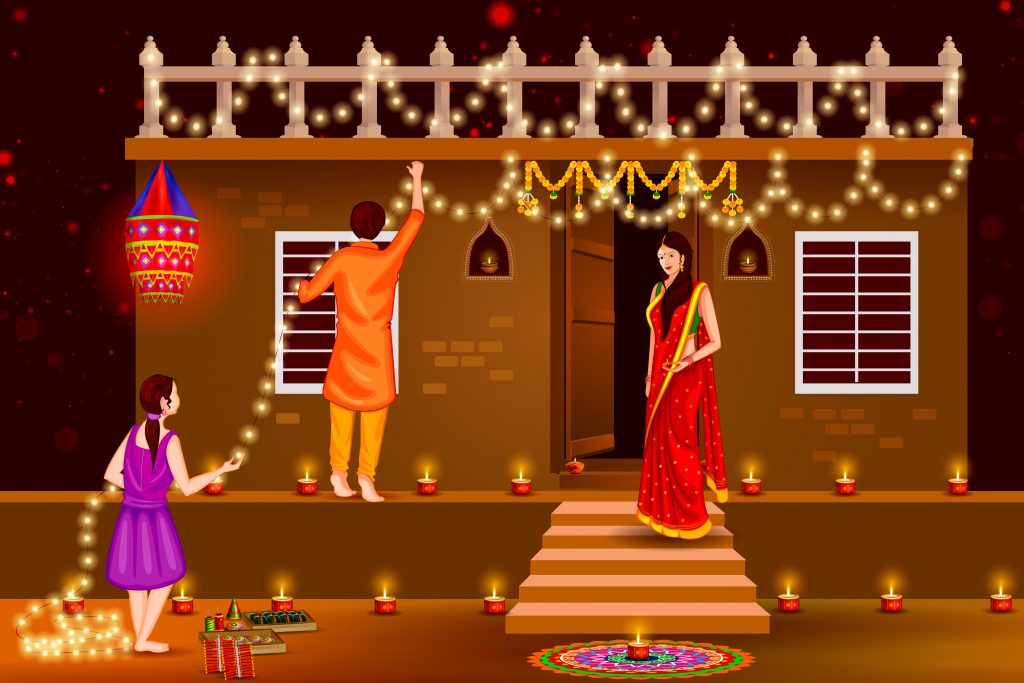 Before we jump into recipes (that you are sure to find delightful), let's take a minute and talk
about a few other shenanigans that people often indulge in during Diwali. Known as the
festival of lights, people today celebrate by decorating their patios and even their entire
homes with strings of light that change color and patterns, and sometimes both at once. This
year, if you see a lit diya or gift-wrapped presents during the first week of November, you'll
know what all of that is really about.

In fact, we encourage you to pick up a diya (sold at Indian grocery stores) or a string of lights
and get creative. To make your Diwali celebration complete, we have linked to some
amazing recipes below. These are curated from the Veggie Fest website, guaranteed to give
your tastebuds the sweet and savory punch they really need as we embrace the season
Coconut ladoos: They are decadent with coconut and caramel, making them the perfect sweet ending to a celebratory festive night.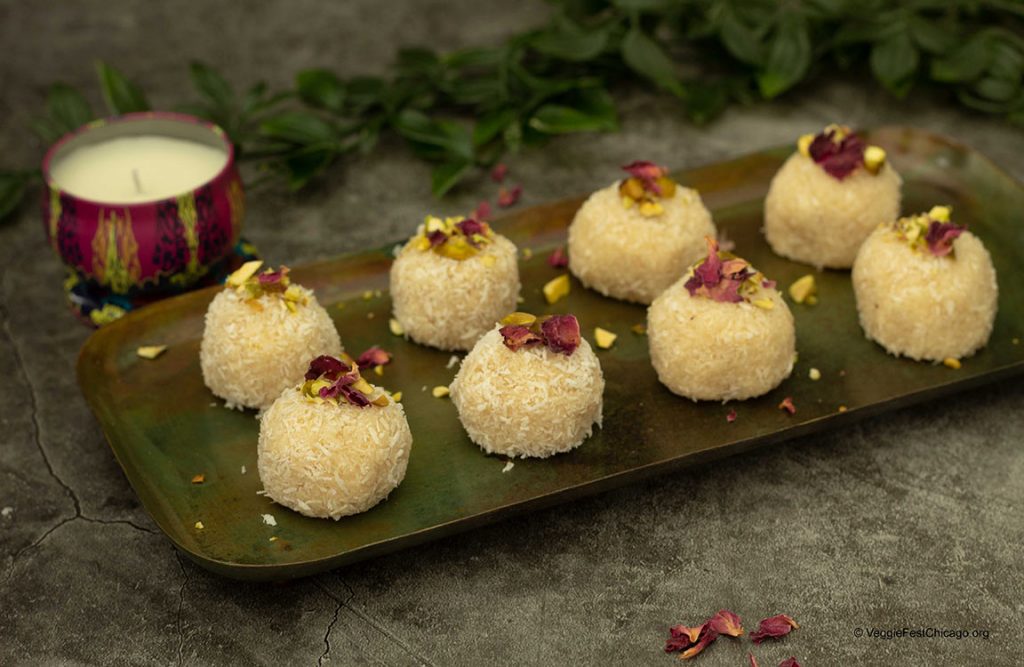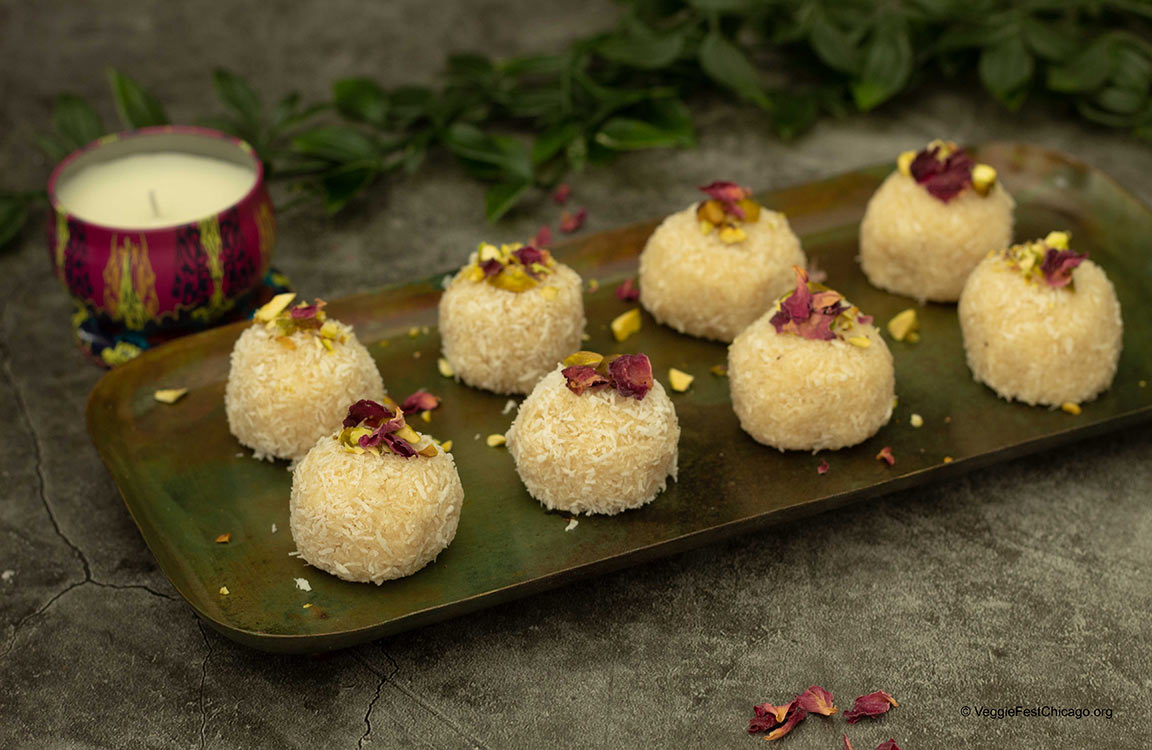 Kheer: This recipe has just the right amount of nuts, spices and plant-based milks that add to its creamy, decadent and hearty texture.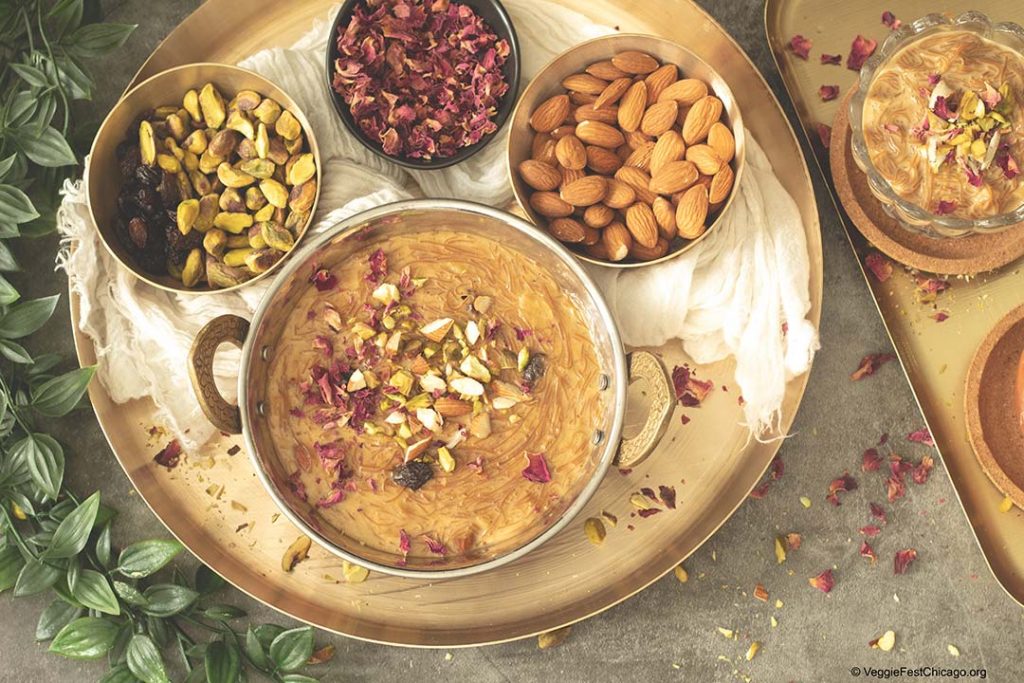 Pistachio Cardamom Cake Bites with Rose Cashew Frosting: When you are craving some cake and also want to get in your daily spice-dose in, these cake bites will check all the boxes.