If you're interested in trying a veggie diet, but aren't sure where to start, this blog post is for you!
In 2019 there are many professionals, including physicians, dietitians and scientists, touting the virtues of a whole food plant-based diet. Gone are the days when there was broad misinformation connecting vegetarian and vegan diets to malnutrition—at least here in the 'States. Today, many people want to give plant-based living a try, but like most lifestyle changes, embracing a new diet can be a challenge. However, as a lifelong vegetarian (I'm 29 years old), who has helped many friends embrace plant-based food, I firmly believe that tasting is believing. To that end, I will outline 5 tips for plotting your very own veggie food adventure. After all, what better way to kick things off than eating delicious veggie food with friends?
I am what's called a "lacto-vegetarian," meaning I consume milk, butter, cheese, honey, etc.—but no meat, fish, fowl, or eggs. Many people are taking the next step by going "vegan," which means consuming no animal products and by-products, like dairy and honey. For the purpose of this post, let's assume we are going to take a vegan food adventure together.
Many people think of a plant-based diet as limiting, but it doesn't have to be. I consider myself a huge foodie, and I'm always pleasantly surprised by the ever-increasing variety and quality of vegan options everywhere from restaurants and hotels, to grocery stores and cookbooks. There are enough fruits, vegetables, grains, legumes, and seeds, as well as plant-based proteins, "milks" and "cheeses" that I'll never run out of new and delicious foods to try.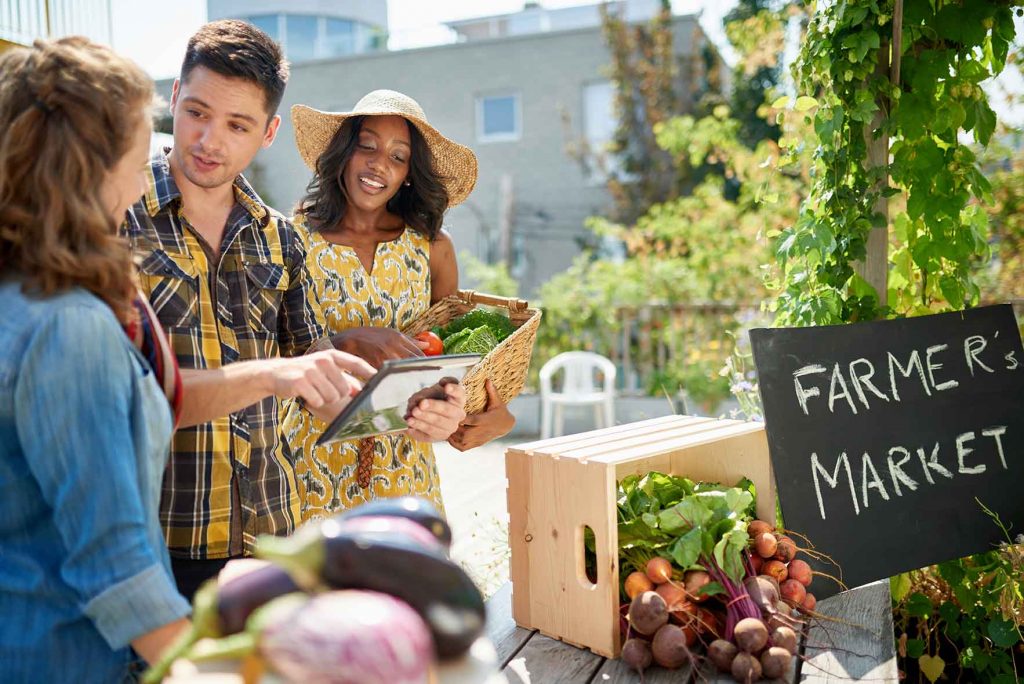 One of the most common comments I get from friends who go on veggie food adventures with me is, "Wow! If I could eat like this all the time, I could be vegan tomorrow."
Whether you want to make a quick transition to a plant-based diet, or plan to take things slow, I'm confident that if you follow these steps, you will be delighted to discover that a vegan diet can actually be fun and rewarding. In fact, there has never been a better time to lead a plant-based lifestyle!
1. Grab a friend (or two, or three)
Your friend does not have to be vegan, or even vegetarian, as long as you both share an excitement to try new things! As I mentioned before, I have turned many of my meat-eating friends onto vegetarianism over the years by taking them on food adventures with me. The most important thing is to make this fun.
2. Get excited!
Explore some of the great veggie options out there. Follow @VeggieFestChicago on Social Media, and look up "#whatveganseat" on Instagram or Twitter for some mouth-watering veggie meals. Chances are, you will find vegan versions of some of your favorite meals.
3. Pick a weekend
I recommend planning ahead and picking 1-2 days over the weekend or on a holiday to have your adventure. While Meatless Monday is an awesome and popular movement, for the purpose of your adventure, you will benefit from not having to worry about work or school.
4. Plan for variety
Pick out a couple vegan or vegan-friendly restaurants in your area, preferably places that have a lot of options to try. For example, Sage Vegan Bistro in Los Angeles, CA, Veggie Galaxy in Cambridge, MA, Manna Kitchen in Lisle, IL (outside Chicago) and J. Selby's in St. Paul, MN (outside Minneapolis) have expansive vegan menus that will allow you to try things like tofu, cashew "cheese" and cauliflower "wings" all in one place. There are dozens more similar vegan restaurants around the country. Alternatively, try one restaurant for brunch, and another for dinner! Also, don't be afraid to visit some of your usual spots. For example: did you know that many bagels are naturally vegan, even if they aren't advertised as such? There are also lots of vegan-friendly options at many Indian and East Asian restaurants. Still not sure where to look? Try looking up "Vegan food" on Google or Yelp or download the Happy Cow APP which tracks vegan and vegetarian restaurants worldwide.
5. Try out vegan recipes at home
We have many great recipes right here at VeggieFestChicago.org. If you're fans of our sponsors, Nature's Path and Manna Organics, they have easy and delicious recipes on their websites using products you might already have. Veggie Fest Chef, Acooba Scott, offers easy-to-follow vegan recipes on YouTube. Plus, there are many other options out there. Try a few to discover how easy it is to make delicious and satisfying plant-based meals!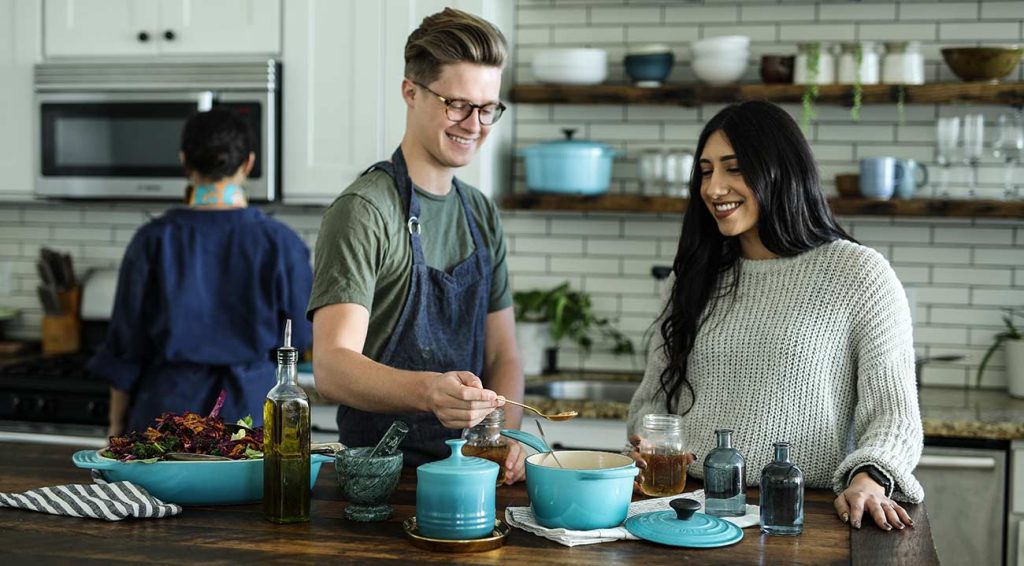 Bonus: Take our 14 day vegetarian/vegan challenge and get extra benefits to help you get started. We also host educational events all year round! You can also become a fan of Veggie Fest to get updates and news about Veggie Fest 2020, wellness articles, and new delicious recipes straight to your inbox.
This Summer, my veggie food adventures took me to Chicagoland (for Veggie Fest!), New York City, New Hampshire, and Maine where I ate plenty of delicious plant-based meals and made fond memories with friends and family. Next up for the Fall road–trip season: vegan cheese stakes in Philly and vegan poutine in Montreal! Where will your veggie food adventure take you? Tag us on social media to let us know!
-Akia Scott for the Veggie Fest Team