When you let your children help in the kitchen, it makes them happy. They feel a sense of accomplishment helping with a project that can be completed in a short period of time. Their little faces beam when the family sits down for a meal, and they announce they helped cook it.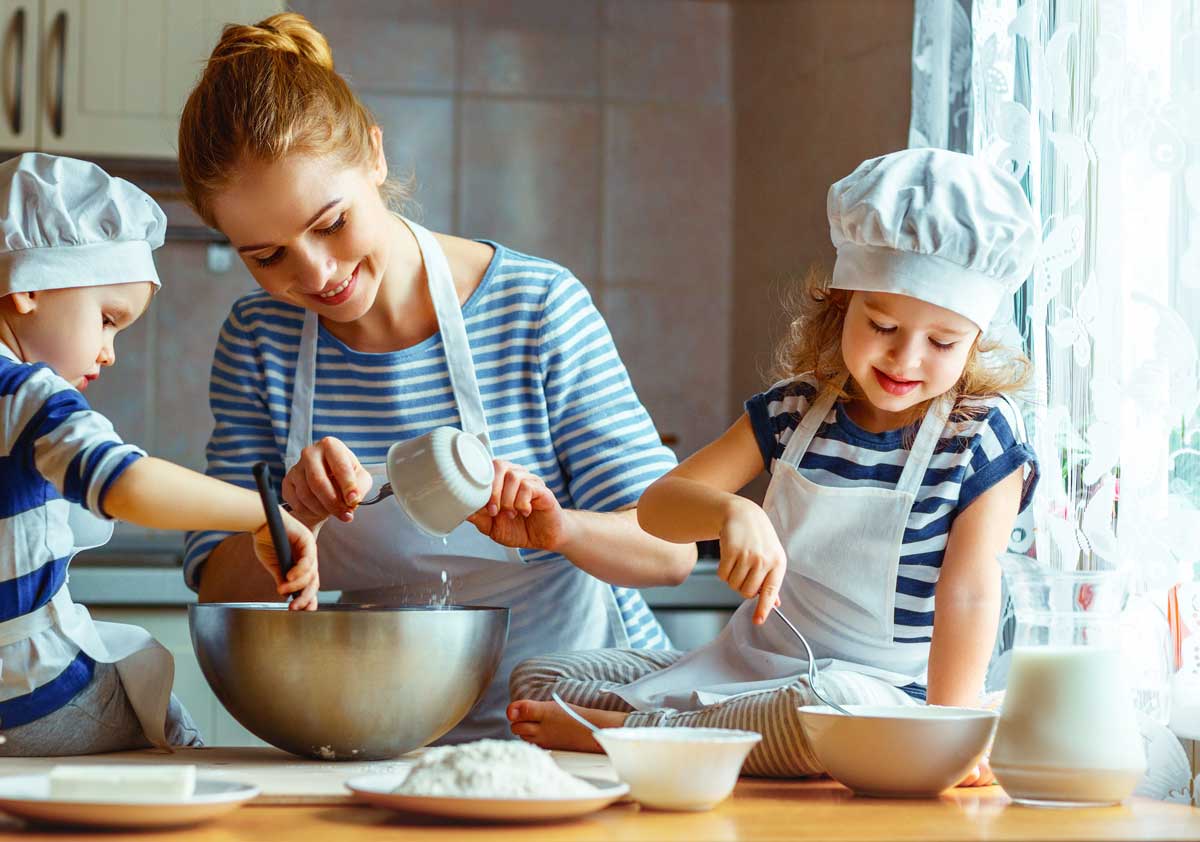 When I was about twelve years old, my sister and I decided that we were going to make cookies by ourselves—for the first time. She was a year younger than me, which means I was the instigator. I always did love fresh baked cookies! We sat down at the kitchen table and poured over Mom's cookbook to find a recipe. I can still remember the name of that cookie, chosen (no doubt) by the way the name rolled off of our tongues—snickerdoodle!
For those of you who are not familiar with this cookie, snickerdoodles are crisp, sugary, and redolent with cinnamon. My memories of the event are hazy. After all, it was over fifty years ago! As I recall, we made a nice mess in the kitchen and the cookies were delicious. My mom didn't mind turning me loose in the kitchen after this success as long as I cleaned up!
I was raised as the oldest daughter in a large family of seven children. My mom had her hands full, and I was expected to help out in the kitchen at a very early age. It was no chore for me because I loved putting meals together. At first, I only helped by fetching ingredients, opening cans, and stirring pots. I gradually learned from my mother, and by the time I was fourteen, I was cooking meals for the family. This is how I started a life-long culinary adventure.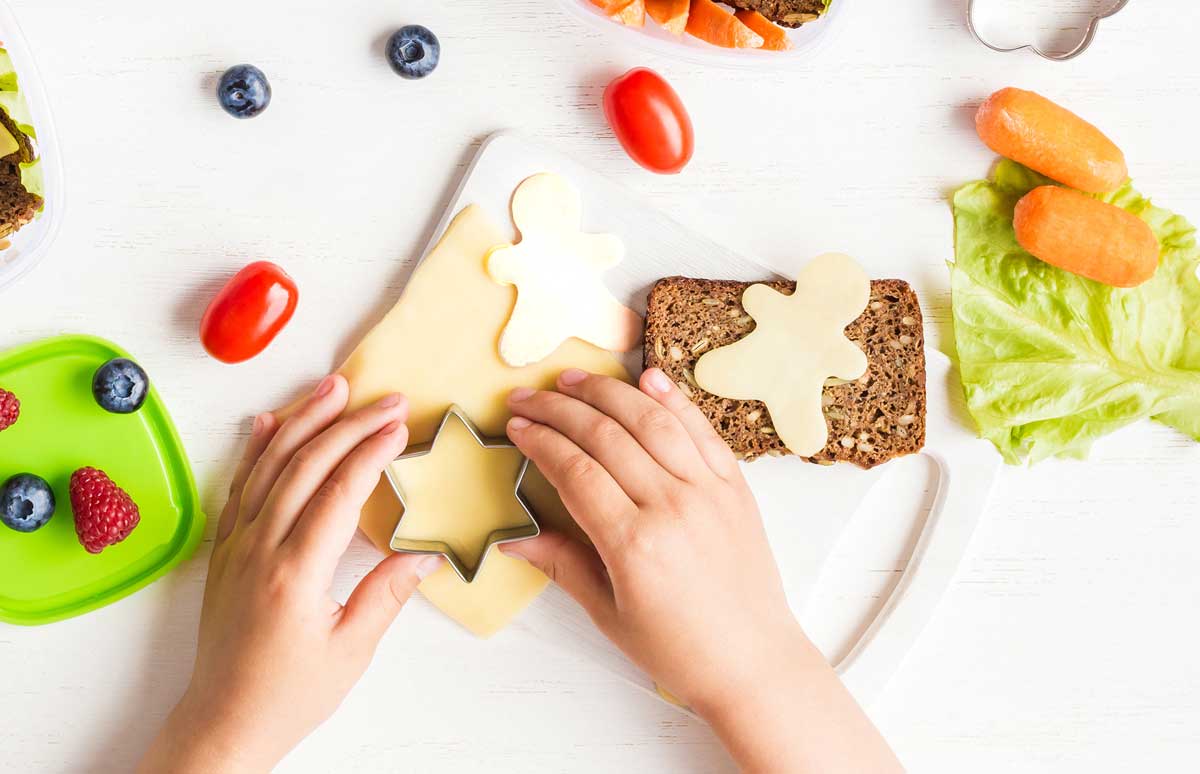 Over the years, I've enjoyed exploring different cuisines. I own many ethnic cookbooks and subscribe to numerous cooking blogs. What studying different techniques and ingredients has taught me is to be creative and fearless—to take chances. It's freeing to have the confidence to create your own dishes because you realize that you have learned so much from a lifetime of study. My favorite way of cooking is to use lots of herbs and spices. Lately, I've been on an Italian kick which means using a lot of Italian seasoning, garlic, and basil.
Children love cooking with their mom or dad—whoever is the chef in the family. Just as I learned at an early age, I also taught all of my children, and to this day they are all wonderful—if different—kinds of cooks. My son, Brian, who lives in Idaho, is his family's main chef. He has three sons. The twins Ash and Frey, who are sixteen, have also caught the cooking bug. When my husband and I visited them recently, they both took turns helping me put a meal together. I let them take a major role in the preparation and just supervised them. I was amazed watching each of them wield a knife and put their own creative spin on a recipe. I expect great things from them in the future.
While Brian excels at simple, mostly one-pot meals, my son Chris, who lives in California, is the gourmet chef in the family. Because he lives in the San Francisco Bay area and has a myriad of vegan restaurants to choose from, his tastes lean more to the exotic. Often when he cooks at home, he likes to make sophisticated recipes like crêpes with homemade hazelnut butter, vegan cream fillings, all topped with strawberries and drizzled chocolate. He also created a vegan Pad Thai that is as good as any dish I've eaten in a restaurant.
My daughter was a comfort food cook. She loved making spaghetti, lasagna, and enchiladas for her family. She also loved carrying on the family traditions that she learned while growing up. For instance, at Christmas time, I liked to cook for days before the actual holiday so that I could rest and enjoy my family instead of spending my time working in the kitchen. I always set up a feast of finger foods and dips in the early afternoon, and we enjoyed it for the rest of the day. I know she instilled this tradition in her children because her son, Max, called me this last Christmas asking for my cheese ball and rolled sugar cookie recipes. My daughter is no longer with us, but the family tradition continues on with the love of cooking that she instilled in her son!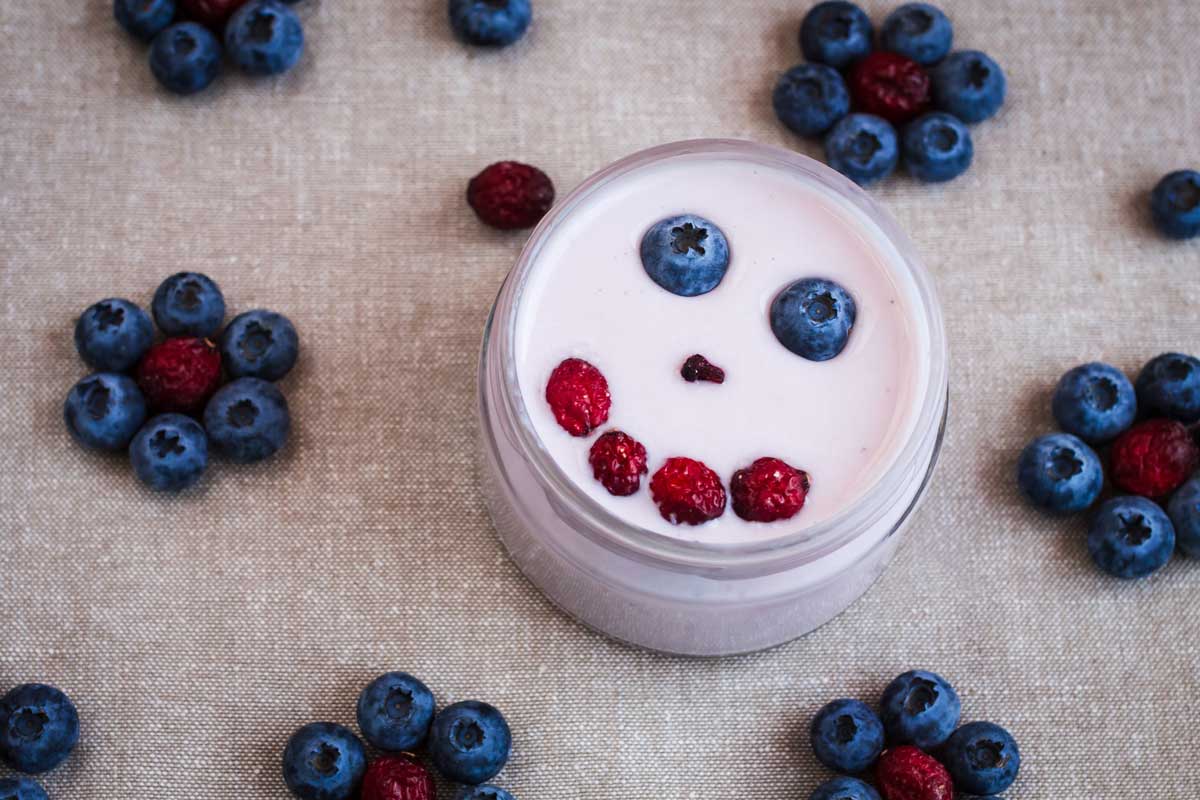 Getting started
Begin with simple tasks and move gradually onto more complicated ones as your children gain confidence and their skills mature.
When your children are very young, start them out by washing vegetables or fruit at the sink. Fill the sink with water, give them a soft brush, and let them work away. Even if you plan to peel the produce, it still needs to be washed prior to peeling.
Another job they can do is place ingredients into a bowl. You measure, they dump. Just make sure you are using a big, wide bowl to lessen chances of spillage.
Once your children reach seven or eight years, they should be able to open cans for you and empty the cans into a pot or bowl. You can supervise the process, but allow them to do the work. Once the ingredients are in the bowl or the pot, they can stir them together.
When they are older, they can even stir a pot on the stove. Place a stepstool up to the stove, and place the heat on a low flame. Of course, a lesson about the dangers of hot burners and boiling pots can precede the cooking time. If a child knows that you trust them to be careful, they will want to do a good job for you.
Creative Cookies
There are many recipes you and your children can make together that give them more scope and creativity. Why not make cut-out cookies with them at Christmas time? Together you make the cookies, cut them out, and bake them. When they are cool, set out bowls of colored frosting and various toppings, and let the kids have fun decorating the cookies! There are so many cookie-cutter shapes on the market these days. Just a reminder—you can make sugar cookies to decorate for any occasion and at any time of the year.
Apple Pizza Bites
Another similar recipe that your children will love to make and eat is this one for Apple Pizza Bites. You can prepare the apple slices, set out various nut or seed butters, an assortment of chopped nuts or seeds, and some berries or dried fruits. Let your children spread the nut or seed butters and garnish the bites as they choose. This is a healthy snack made even better by being prepared their own hands!
Vegetables are Deelish!
Do you have trouble getting your child to eat vegetables? Find fun, healthy recipes that often disguise the vegetable, making it more palatable for young children. Have you ever eaten kale chips? If you make them with your children, they might surprise you and really enjoy them. Kale chips are crispy and savory like other chips but don't look like the vegetables on their dinner plates.
There will come a day when you trust your children to make a dish on their own. Choose simple recipes that ensure success. Some recipes that we recommend would be Fruit Kabobs with yogurt dip or Mixed Berry Chia Overnight Oats. There are several overnight oats recipes in our recipe section. Not only are they fun to make, but they make healthy breakfast and snack choices. If your children make them, they will want to eat them.
Relinquishing Your Apron and Spoon
Soon, your children will have the confidence to cook on their own. Let them have a hand in selecting the recipe and even shopping for the ingredients. The more independence we teach our children, the better prepared they are to face life on their own. If they know that you trust them, it will bring them great joy. Like Maria Montessori, the famed educator, has said:
"Joy, feeling one's own value, being appreciated and loved by others, feeling useful and capable of production are all factors of enormous value for the human soul."
Cooking does not have to be a chore. Instead, it can be a highly satisfying and enjoyable activity. Most important, bringing kids into the kitchen is a way for everyone to have fun!
–by M for the Veggie Fest Team